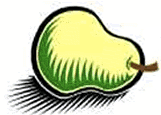 Bioinformatics Open Source Conference held annually to promote and facilitate open source development of bioinformatics tools. The aims of the conferences are to:
provide developers with a forum for displaying the results of their development efforts to the wider research community;
provide a focused environment for developers and users to interact and share ideas about software development, and practical techniques in bioinformatics;
inform the Research Community of important developments occuring within the Open Source Bioinformatics Developer community.
The BOSC community uses the Debian infrastructure to prepare a live CD to disseminate their work. Particular care is taken to extend current and additional Debian packages in Bioinformatics with teaching material that is not distributed with the regular source distribution.
Please visit the main BOSC Website for more information.